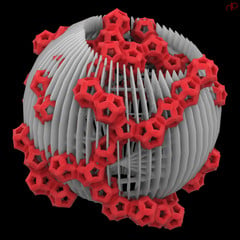 Hans Palacios
CG Generalist & Design Tech Explorer
United States of America, United States of America
Summary
Problem Solver | Design Technology Explorer | Production Trainer | Life-long Learner. In the company of dreamers and risk-takers. Defined by perseverance and the pursuit of my potential. Boldly advancing into the next challenging venture.
I have a strong interest in analyzing processes and design development with the expertise to enhance their productivity and value. Using efficiencies in software interoperability and automation, including procedural modelling, Python scripting, machine learning, and real-time visualizations, just to name a few, I am able to achieve optimal workflows to strategically balance time, budget, and quality.
Skills
Procedural Modelling
3D Modelling
Augmented Reality
Motion Graphics
Automation Scripting
Process Optimization
Exploratory Research
Problem Solving
Project Management
Team Collaboration
Method Documentation
Architectural Design
Software proficiency
Experience
CG Generalist & Production Trainer at Freelance

Research, develop, and implement computer graphics tools and methodologies for visualizations, information architecture, UX/UI, mixed reality, procedural modelling, motion graphics, and other emerging technology. Guide business operations and training through qualified leadership and research.

Design Technology Manager at HOK

April 2016 - September 2018

Led research and development of emerging technology, including visualization interfaces, automation, data analysis, and software interoperability. Developed project execution plans, processed automation, and trained BIM Coordinators to administer project workflows. Defined and communicated hardware/software specifications for optimization and to guide leadership decision-making. Managed design technology and training on software utilized for all disciplines: Consulting, Design, Architecture, Interior Design, Engineering (Structural, MEP, Security), and Construction Administration.